Lee Dao-Long
Lee Dao Long is a young Korean rival of Sho Kamui practising a martial art called the empty fist. He likes to eat spicy food and enjoys long camel rides in the desert.
Special moves :
Kouryuu Ga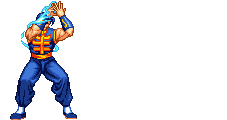 Dao-Long lance une Boule de Feu en forme de tête de dragon. La version poing fort est plus rapide que la version poing faible.
Senkyuu Tai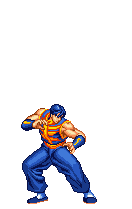 Le coup de type uppercut de Dao-Long. La version pied fort va plus haut dans l'air et elle est enflammée. La version pied faible n'est pas enflammée. La version pied faible a plus d'invulnérabilité et est invulnérable au démarrage.
Super Moves :
Houshin Renpa





Dao-Long tire sa fameuse boule de feu Super Fat Dragonhead sur l'adversaire. Ce coup frappe plusieurs fois et mange les boules de feu et continue à voyager.
Shin Kyoku Ranbu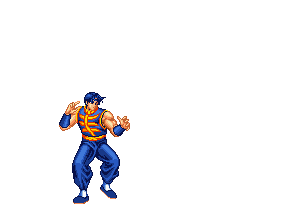 Le super combo de Dao-Long. Elle peut être comblée très facilement à partir de n'importe quelle normale aérienne et à la fin de son combo normal au sol. Super très utile, mais punissable sur block.
Renkyuu Tai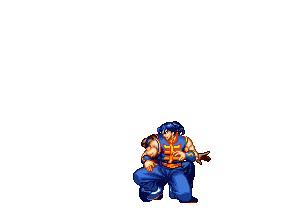 Spamez pied pour 30 hits max. L'incroyable coup de pied uppercut de Dao-Long qui fait rougir Terry Bogard et Ken Masters.