Pielle Montario

Pielle is a rich French aristocrat who cosplays as Zorro. He is able to control lightning and flowers and seeks justice for Bai-hu's cruelty. He has a butler who comes out after a victory to do him a favour.
Special moves :
Boujour Shot


Très mauvaise boule de feu avec une récupération horrible.
Robin Linear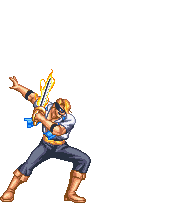 Très mauvais dragon punch. Il faut noter que sa rapière supérieure annule les boules de feu.
Rose Train


Le coup de pied léger est court, avec une petite récupération, le coup de pied fort est plus long, avec une récupération plus longue. Bon mouvement à utiliser avec parcimonie.
Merci Un-deux-trois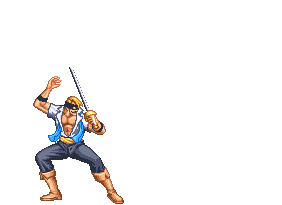 Bon mouvement pour attraper des adversaires inconscients...
Super Moves :
Un-deux Robin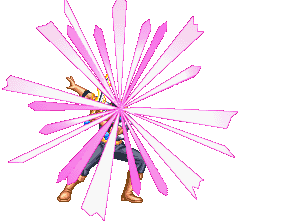 Pielle fait plusieurs Rapier Uppers, un bon mouvement à utiliser dans les combos.
Thunder Crosier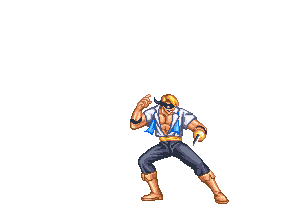 Pielle se transforme en paratonnerre et poignarde les adversaires au visage. Excellent super de casse, excellent super anti-crossup, beaucoup d'invincibilité, difficile à punir complètement si bloqué contre certains personnages.
Super Rose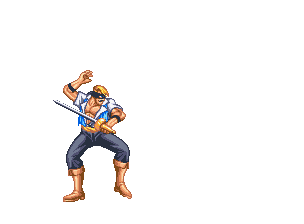 Lovely Rose Pirouette améliorée. Bon coup pour punir les erreurs flagrantes à n'importe quelle distance. Extrêmement sûr s'il est bloqué.